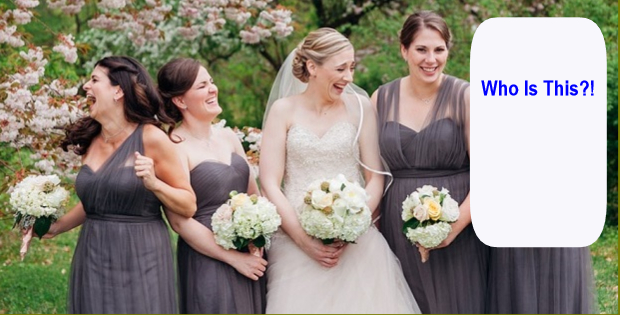 Will The Grandma Accept Her Grandchild Wedding Invitation As A Bridesmaid?!
Inviting old people to a wedding ceremony does not only show them respect, but also makes them feel more important. Their presence in your wedding photo is also vital not only for memory sake, but also to document this amazing event in order to show it to the next generations.
A wedding ceremony should always bring joy and happiness to the atmosphere and inviting old family members is a must-do to create the amazing circumstances.
What this smart and sweet bride has done is even more heartwarming, by asking her old grandma to the wedding party as one of her bridesmaids. It could seem a little bit bizarre, but the question is if the grandma accepts the invitation or not.
Read through this great story, see the beautiful wedding image and find out what grandma did finally!
When Christine Quinn asked her 89-year-old grandmother, Nana Betty, to be a bridesmaid at her wedding, she wasn't sure to expect. At the wedding, just a few months later, Nana Betty turned out to be the life of the party!

"She had the entire wedding party laughing with her words of wisdom and funny comments throughout the day," Quinn, who enjoys a close friendship with her grandmother, told Huffpost. "Nana got on the party bus with the rest of the wedding party instead of 'going home to rest' but did not tell my mom (her daughter). She also danced the entire night away, including an adorable moment when she and my husband's grandmother, Bellsie, danced together. It was amazing."

……………….

"She asked me about 10 times, 'Are you sure?' and 'Why would you want an old lady in your bridal party?'"

……………….

Read the full story at BoredPanda.com and see all the beautiful bride and bridesmaid pictures right there:

Bride Invites Her 89-Year-Old Grandma To Be A Bridesmaid At Her Wedding
Credits:
Article Source: Bride Invites Her 89-Year-Old Grandma To Be A Bridesmaid At Her Wedding