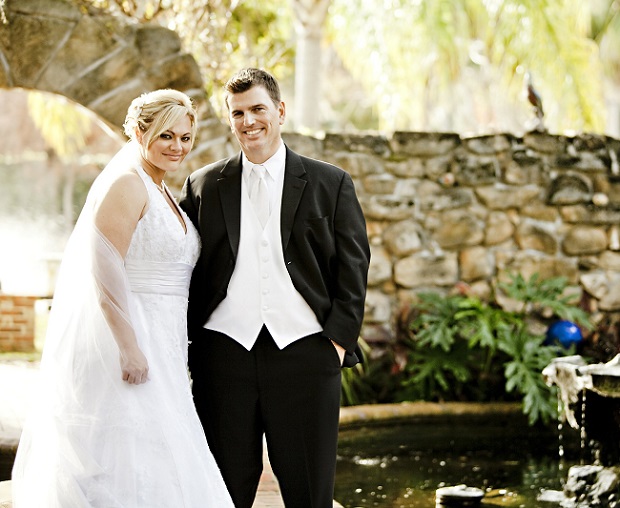 Try To Have These Rules In Mind For Better Wedding Photos!
It's not just about your dress or hairstyle, it's about how to pose for better results.
These are some of the most important points to consider if you want to capture wedding photos with minimal imperfections. Let's call them rules 😉
Read through this amazing article and let us know about your valuable thoughts!
1. Don't Suck It In

You'll feel like your waistline dropped 3 inches in 3 seconds, but the rest of your body will tense up and look unnatural. If you're uncomfortable with your stomach, go for 30 days with no carbs and start doing crunches before your wedding. The right undergarments will also do wonders.

2. Stand Straight! Shoulders Back!

Not only is this applicable for your wedding photos, but every day life. Standing up straight elongates your body and gives you an instant dose of confidence. Even if your groom is shorter than you, don't try to awkwardly match his height in photos.

3. Keep Your Chin Up….

If you're taking an artistic photo where you're looking demurely down at your bouquet or the ground, try to keep your chin up and your eyes down. When you look down with your head instead of your eyes, your face loses the light and your chin doubles.

4. And Your Bouquet Down

There's nothing less chic than a bouquet covering the gorgeous bodice of your wedding dress, as seen in this past bridal fashion week. Before you pose for a photo or walk down the aisle, take a deep breath, pull your shoulders back, raise your chin and lower your bouquet.

5. It's All About The Smize

If there's one thing we learned from binge-watching America's Next Top Model, it's the art of smizing, or smiling with your eyes, like Tyra Banks. (Google it.) This takes a little practice, but when done correctly it can completely change your photos.

……………….

Read the full article here at ColinCowieWeddings.com and learn more about the rules: 10 Rules For Flawless Wedding Photos
Credits:
Article Source: 10 Rules For Flawless Wedding Photos