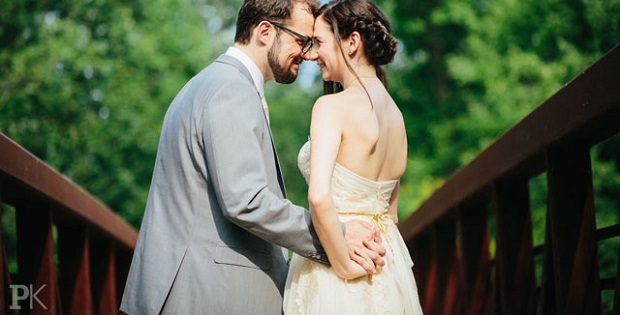 Learn The Most Common Post-Processing Trends In Wedding Photography!
In wedding photography, shooting on the spot is one thing, editing and post-processing photos is another. The more skilled you are in both parts, the more attractive photos you produce.
A smart wedding photographer is the one who researches a lot to find what's best, what's popular, what works and what sells. It applies post-processing trends, as well.
You see, an original and raw photo from the wedding couple is always nice, but you need to enhance the art by processing the photo after the work. Below, you'll find a review of the most popular post-processing trends in wedding photography, a great article written by Pavel Kounine at PetaPixel.com.
Read through, check out the photos and let us know about your valuable thoughts!
Wedding photography, much like the entire business of weddings, is highly influenced by the ebb and flow of trends. They come, they go, and they're cyclical. When I plunged into the business in early 2012, I committed myself to research the industry: what works, what's popular, and what sells? I quickly discovered that there's a common, predictable, and heavily relied upon set of post-processing trends in wedding photography.

Below is a tongue-in-cheek overview of the these trends. While I have my own preferences, I respect that most of the trends below have legitimate points in their favor. Remember, this is just for fun! (The photo above is the original version of the photograph as it was delivered to this particular couple.)

The Au Naturale

This is perhaps the most authentic rendition of the scene. I preferred my original edit over this because of its more uniform skin tones and darker, slightly cooler, greens (I used a modified VSCO preset). However, I have great respect for any wedding photographer that chooses to go with a natural rendition of the scene.

The Shoot & Burn

This is either straight out of the camera or straight out of their RAW converter. They couldn't even bother to adjust the color balance.

The Paper Cut

No photo is too crisp or highlights too blown. If your photographer does this, run, don't walk. Your images are being exported in MS Paint.

The VSCO

There's a reason this looks familiar: everyone is using it. The stronger the filter's settings (more ++'s), the better. Because why should you exert more effort than the push of a button?

The Tilt-Shift Surprise

Photoshop made it easy: when distracting details are causing a problem, add a field-blur and it'll be no bother. Commonly used on long shots with lots of fine details.

……………….

Read more at PetaPixel.com and learn all the post-processing trends with their respective photos!
Credits:
Article Source: Post-Processing Trends in Wedding Photography
Image Source 1 (Also, the Top Featured Image Source)