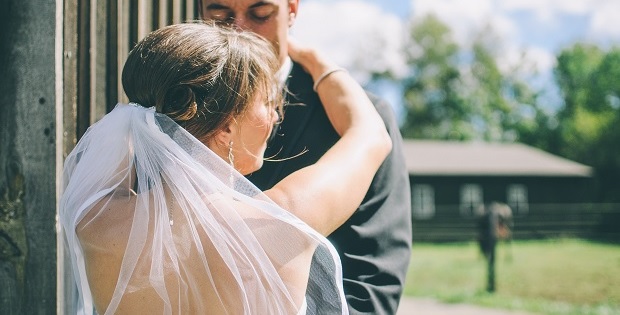 Are You Going To Choose Your Wedding Photographer?! Read These 5 Key Considerations First!
A perfect wedding photograph will always bring sweet memories of this special day if the intended moments are captured properly and preserved nicely.
That's the main job of a professional wedding photographer to highlight the ceremony in a way that is unique and appealing.
When you are planning for a wedding, choosing the right photographer is challenging, yet absolutely crucial. A professional wedding photographer is the one who actually makes everyone especially the bride and groom look as photogenic as a movie star.
This short yet amazing article reveals 5 key considerations while choosing a wedding photographer.
Read through this and let us know what you think!
……………….

1. STYLE

"First, find a photographer with a style you like that fits the vision for your wedding. Don't try to push a photographer outside their comfort zone. For example, we're pretty well known for our editorial style, or as I like to call it; 'controlled photojournalism.' I love it when everything happens perfectly and organically, but sometimes we need to step in and give a little guidance. We never want things to look stiff or posed, so we usually set the stage and then let people be themselves. That gives us the best results. Also, I'm a huge fan of variety and we try to give brides a little bit of everything. We want them to have the shot that looks like it was off the pages of Vogue, but we also want them to have beautifully candid shots that show off personality."

2. PERSONALITY

"A positive chemistry between personalities is important because you will spend more time with your photographer than almost any other vendor. It ends up being a two-year relationship in most cases, as we work with most of our brides a year after the wedding on prints and albums. Make sure you love who you're working with!"

3. EXPERIENCE

"You definitely want someone friendly and professional, but you also want someone with experience who can effectively lead and take control of the situation. You have limited time to get the shots needed and every minute is precious. Weddings are notorious for running late and having other issues regarding schedule, so your photographer needs to be able to think quickly and be able to manage and direct chaotic situations. I've been shooting for 15 years and take on every form of photography out there…and weddings are the most challenging. We always have a plan B should something not go according to plan."

4. PREPARATION

"Our process is to get to know people and I'm a big fan of being overly prepared. We find out who they are as a couple and what makes them unique. Couples are welcome to submit a shot list for inspiration and I sometimes have brides send us Pinterest boards. The more feedback we can get beforehand, the better to ensure we get everything they are wanting on the big day. From there we location scout for unique shots and run it by the couple to make sure they are excited about our ideas.

All those beautiful images you see require time, so make sure to get your photographer involved early in the planning process! Once the timeline is solidified with the venue and other planners, you might realize there isn't enough time needed for photography and the desired shot list. We want to know every detail of the schedule to make sure we have the time we need and redirect to plan B if necessary. Needless to say, we are heavily involved with planning and thoroughly preparing prior to the big day."

5. PHOTOGRAPHERS (as in, plural)

"You definitely need more than one photographer. In fact, we never shoot with less than 2 photographers and an assistant. The assistant is just as important to me as the other photographer as we haul around a lot of gear, and they free me up to focus on what I do best.

There are lots of times during the wedding day when great things are happening in more than one location. When the bride is in the back of the church and about to walk down the aisle with her father, I want to make sure we have someone in front photographing the groom to see his reaction when he sees her walking down the aisle."

……………….

Read the full article here at StrictlyWeddings.com and see all the beautiful wedding photos right there:

Choosing Your Wedding Photographer | Five Key Considerations
Credits:
Article Source: Choosing Your Wedding Photographer | Five Key Considerations