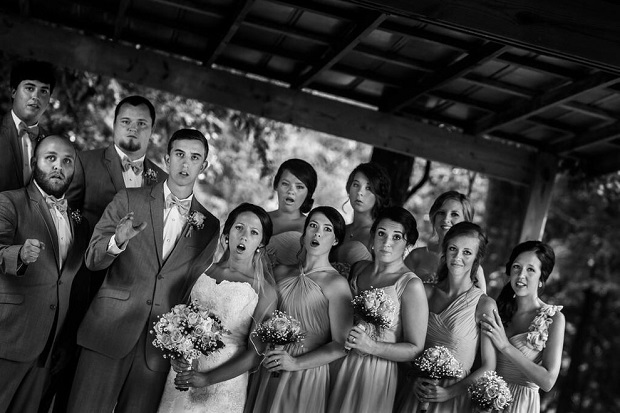 Even The Wedding Photographer Slipped And Fell While Capturing A Picture, The Result Is Excellent!
Imagine everything is in the right place and you, as a wedding photographer, are ready to shoot a nice photo. All of a sudden, something unexpected happens and you can't control the outcomes.
This is exactly what happens to this professional wedding photographer. However, the result is not that bad!
Read through the story and let us know about your feelings!
Photographer Chase Richardson slipped and fell while he was in the middle of taking bridal party pictures at a wedding last June. Poor guy!

Fortunately, though, his wedding fail was not in vain because it resulted in this excellent photo:

Credit: Chase Richardson/Followell Photography

……………….

Read the full story here at HuffingtonPost.com:

A Wedding Photog Slipped While Taking A Picture And The Result Is Priceless
Credits:
Article Source: A Wedding Photog Slipped While Taking A Picture And The Result Is Priceless